State Projects Mother Lode To Become More Of A Retirement Community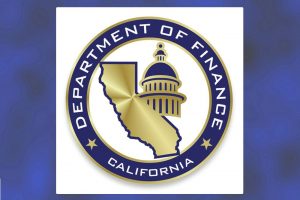 CA Department of Finance

View Photos
Sonora, CA — Looking out about 45 years, the Mother Lode's overall population is projected to grow much slower than the state, and become much older in age.
A new report by the California Department of Finance shows the state's overall population in 2015 was 35,059,809, and it is expected to reach 51,056,510 by 2060. The report notes that regions prime for the most growth include the San Francisco Bay Area, greater Sacramento, Central Valley and around Los Angeles. The five counties with the most projected growth are Yolo, Madera, Kern, Merced and Placer.
While the projections are anticipating growth in the more urban areas, many rural counties along the Sierra Nevada are projected to have little to no growth. Five counties in the state are projected to lose population, Alpine, Lassen, Modoc, Plumas and Sierra. Tuolumne County's 2015 population of 54,525 is anticipated to increase to 56,752 by 2060. Calaveras County's 2015 population of 44,899 is expected to reach 50,468 by 2060.
Taking a closer examination of the numbers, the state anticipates the Mother Lode to continue a trend of becoming more of a retirement community than a place for younger families. In Tuolumne County, the population over the age of 65 in 2010 was 11,396, and that group is anticipated to grow to 18,337 by 2060. In 2010 there were 10,960 residents under the age of 20, but by 2060 the number is expected to drop to 9,318.
Speaking about Tuolumne County, Department of Finance Analyst Ethan Sharygin says, "From 2010 onwards, every projection that we have done reflected our belief that there will be a significant aging of the population in this area. We don't see a lot of the older population moving out of the county, and we don't see a lot of young people moving in to flip the equation. California has really large cohort of the baby boomer generation that moved here, and we expect them to age in place."
The state's report analyzes past trends and reviews factors such as fertility rates, longevity and expected migration.