Auto Theft Suspect Caught With Drugs In Sonora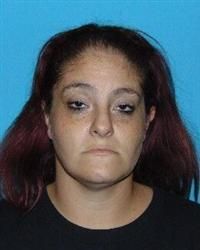 Dana Hagerman

View Photos
Sonora, CA — A female wanted by the Angels Camp Police Department was located in Sonora over the weekend.
The Tuolumne County Sheriff's Office reports that a deputy patrolling the area of Hillsdale Drive recognized a passenger in a Honda sedan as being 28-year-old Dana Hagerman of Sonora.
Hagerman was wanted in connection to two counts of grand theft auto that occurred in Angels Camp. Hagerman was placed under arrest and a search of the vehicle was conducted.
The Sheriff's Office reports that deputies located six Clonazepam pills, six Alprazolam pills, two pieces of tin foil containing black burn marks, a glass methamphetamine pipe containing white residue and burn marks, a folded up piece of paper containing methamphetamine and a digital scale containing a white residue. When they arrived at the jail, a broken meth pipe was found on the floor near Hagerman's feet. The Sheriff's Office reports that Hagerman admitted that all of the items confiscated belonged to her, including the pipe on the floor.
Hagerman was booked on charges of possession of controlled substance paraphernalia, possession of a controlled substance, possession of a controlled substance without a prescription, destroying or concealing evidence, and charges of auto theft out of Angels Camp.