McClintock Backs President Trump's Executive Order On Refugees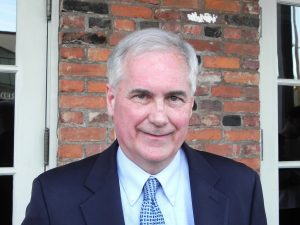 Tom McClintock

View Photos
The Mother Lode's Republican Congressman is backing President Donald Trump's recent executive order that has spurred some nationwide protests.
It has been the hot topic in Washington, DC over the past few days.
Congressman Tom McClintock has released the following statement, reading, "I strongly support President Trump's executive order on refugees.  There is no unconditional right to enter the United States, and the President has a sworn responsibility to assure that those entering our country are not hostile to our Constitution, our people, or the rule of law.  The order is limited to countries that are hot-beds of Islamic extremism and provides for case-by-case waivers to assure that bona fide dissenters from these regimes can enter.  This is a temporary stop-gap to give the administration time to put a new vetting system in place that can adequately assess the veracity of a refugee's claims and his intentions."
Last night President Trump fired acting US Attorney General Sally Yates after she refused to defend the executive order and she questioned the legality of the administration's order. White House spokesperson Sean Spicer put out a statement afterwards that Yates was "an Obama administration appointee" that is "weak on borders."
The executive order is receiving increasing attention at the state capitol in Sacramento as well. Yesterday, Democratic Senate Leader Kevin de Leon of Los Angeles said, "President Trump's sweeping executive order aimed at keeping Muslims out of the United States is not only an affront to our Constitution, it takes us back to a time of government sanctioned discrimination."
The Associated Press reports California lawmakers may prohibit local law enforcement from cooperating with federal immigration authorities, essentially creating a border-to-border sanctuary in the nation's largest state. Legislation will be considered in a legislative committee later today.