Flooding Warning In Calaveras County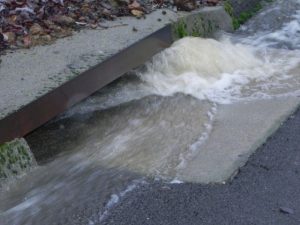 Street Flooding

View Photos
San Andreas, CA — The CHP wants to alert the public of several areas where water is covering highways in Calaveras County.
CHP spokesperson Toby Butzler indicates that dispatch has receiving multiple reports of roadway flooding throughout county. He adds, "The two hotspots right now are on Highway 49 just north San Andreas near Lombardi Drive and then Highway 12 near Central Hill. Caltrans is responding to both of those spots to see if they can do anything about it or at least put up warning signs."
Butzler says flooding is expected all over the county today and cautions if you do not have to drive, stay home. However, he notes motorists out on the roadways need to slow down and turn on their headlights. Regarding standing water on the roadways, Butzler advises, "You don't want to slam on the brakes. If you're car starts to hydroplane, you just want to let off the gas and glide right through it."
Butzler also warns if it looks like a river has crested; do not go through the water as it could have fatal consequences. With the limited staffing, he notes that there will not be patrols posted at all the flooding sites so motorists must use common sense.