New Twist In Arnold Shooting Case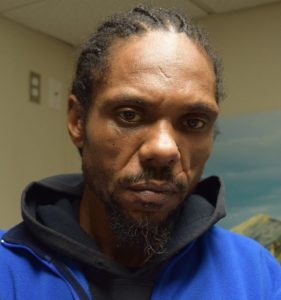 Witness Lamir Anthony Amma

View Photos
Arnold, CA — Two men who claimed to be victims of an unknown gunman in Arnold were actually tied to an earlier robbery, according to the Calaveras County Sheriff's Office.
It is an update to a story we first reported here. The Sheriff's Office responded to the Arnold area earlier this month because a man, 48-year-old L. Amir Amma, claimed that his friend, 33-year-old Robert Hilton Jr., was shot in what was described to be a random attack while sitting in a vehicle. The two were unable to give a description of the attacker, and were uncooperative with the investigation. The pair, who reside in Richmond, also could not give an explanation as to why they were in Arnold, only to claim that they were traveling from "Oakland to Sacramento."
Detectives later found evidence in the car that led officials to the Mill Woods community of town homes on Manuel Road in Arnold. After being questioned, a resident in a townhome admitted that the shooting occurred in his home. He said that Amma and Hilton came into his residence and robbed him at gunpoint. The unidentified 33-year-old man is trained in martial arts so he wrestled the gun away. During the struggle the gun went off multiple times and one bullet struck Hilton. The man then ordered the two alleged robbers to leave.
The firearm used was later located and confiscated by detectives. The robbery victim told the Sheriff's Office he did not report the incident because he did not want another negative story in the press about the marijuana industry bringing crime to the county. The victim is involved with a local commercial medical marijuana cultivation site. Whether the victim's involvement with the marijuana site has any direct connection to the shooting still remains unclear, according the Sheriff's Office.
Yesterday Amma was contacted in Richmond and transported to Contra Costa County Jail. He will later be taken to Calaveras County Jail on charges of robbery, false imprisonment and making criminal threats. Hilton remains hospitalized for the gunshot wound he sustained. Anyone with more information is asked to contact the Calaveras County Sheriff's Office at 209-754-6500 or the anonymous tip line at 209-754-6030.