Angels Camp City Administrator McHatten Resigns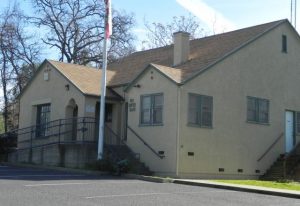 Angels Camp City Hall

View Photos
Sonora, CA — Michael McHatten will be leaving the position of Angels Camp City Administrator effective January 5.
In making the city council aware of his decision, McHatten did not disclose his future plans, only to state that he will be pursuing a new opportunity. His written statement reads, "A new career opportunity arose of the past few months and I have decided that the timing was best considering that a new City Council majority will be seated this January. This will give the new City Council a time to focus on their community goals and select a City Administrator to lead them into the future."
Last night the City Council convened a special meeting to appoint current Director of Administrative Services Mary Kelly as Interim City Administrator upon McHatten's departure. McHatten leaves after spending 5 ½ years as City Administrator. During his time he has helped oversee the hiring of a new Fire Chief, Museum Director, Finance Officer and City Attorney.