Prison Population On The Decline At SCC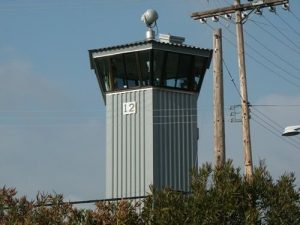 Sierra Conservation Center

View Photos
The number of inmates at the Sierra Conservation Center was at nearly 4,500 prior to the implementation of AB-109 and is now closer to 2,500.
AB-109 was signed into law by Governor Jerry Brown in 2011 and it shifted many lower-level offenders from having to stay in state prison over to county rehabilitation programs. Proposition 47, approved by voters three years later, further reduced the population by re-classifying several previous felony crimes to misdemeanors.
The population is likely to continue the downward trend with the passage of Proposition 57 this past November. New SCC Warden Joel Martinez, appointed two months ago by Governor Brown, says, "Basically, what Prop 57 is…is that we are going to assess each inmate that meets a criteria to determine their suitability for parole…and basically shorten their stay in prison."
How Proposition 57 will be executed is still being finalized, and there are no estimates currently as to how much further the prison population may decline. It is noted that the ongoing reduction in lower-level inmates being incarcerated has meant less inmates eligible for fire camps that SCC oversees up and down the state.
Martinez adds, "My goal is to maintain the level of crew strength and readiness to the fire camp program. I need to maximize the screening and the classification process of the low level offenders into the camp program. We also have contracted with counties. With Prop 47 some of those inmates that used to make it to the state prisons are now remaining in the county jails, so we have contracted with counties to house some of their county jail inmates in our fire camp program."
Martinez made the referenced comments while he was the guest on Mother Lode Views this past weekend. He also spoke about topics like new rehabilitation efforts at SCC, gang activity and how the prison is responding to lawsuits. You can find the entire 30-minute interview here.