Bigelow Named Assistant Assembly Republican Leader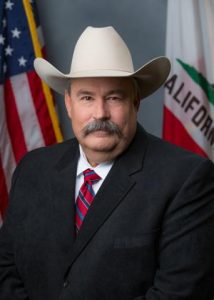 Assemblymember Frank Bigelow

View Photos
Sacramento, CA — Assemblyman Frank Bigelow will be in a leadership post during the 2016-17 legislative session.
State lawmakers reconvened this week, and Assembly Republican leader Chad Mayes picked Bigelow to be one of three "Assistant Republican Leaders."
"I'm honored to be named an Assistant Republican Leader for the 2017-2018 legislative session," says Bigelow. "The Leadership Team shows the diversity of California and highlights our members' real-world experience. We look forward to tackling tough issues and working to build a better California."
Assembly Republican Leader Chad Mayes released a statement reading, "There are few leaders in California who command as much respect from Republicans and Democrats as Frank Bigelow does. I'm thankful to have his counsel and look forward to getting things done this year."
The other two Assistant Republican Leaders are Melissa Melendez of Lake Elsinore and Jim Patterson of Fresno.