Suspect Arrested In Recent Marijuana Garden Robbery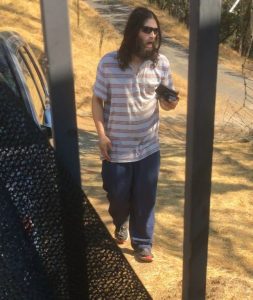 Calaveras Marijuana Robbery Suspect

View Photos
San Andreas, CA — One of the alleged thieves is behind bars and his accomplice, a female, is still being sought.
Calaveras County Sheriff's officials report suspect Alexander Concepcion was arrested in Fresno after police there conducted a traffic stop on Wednesday, September 14.  As previously reported on August 28, a victim reported that an unknown man and woman brandishing a hand gun stole $19,000 worth of marijuana plants at a property on the 3000 block of Central Hill Road in San Andreas.
During an investigation, detectives were able to identify the man as Concepcion and that he lived in Fresno.  Working with the Fresno Police Department, he was located and pulled over by officers there and taken into custody. During his arrest, officers allegedly found Concepcion in possession of methamphetamine for sale and booked him into the Fresno County Jail.
Sheriff's officials report that Concepcion will be extradited to Calaveras County to face charges on the robbery.  The woman is still at large and her identity is unknown.  This investigation is ongoing.