After 34 Years, Inmate Still Found Unsuitable For Parole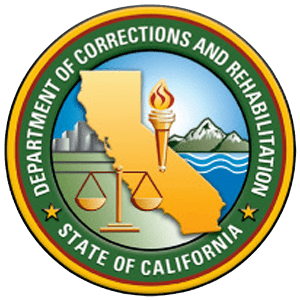 Seal of the Calirfornia Department of Corrections and Rehabilitation

View Photos
Sonora, CA — The State Board of Parole Hearings held at the California Institution for men in Chino, California found Howard William Love, of Ceres, unsuitable for parole after an August 17, 2016 hearing. Tuolumne County District Attorney Laura Krieg announced today that Deputy District Attorney Cassandra Ann Jenecke and four family members of the victim, David Lee Orozco, personally appeared at the hearing.
The argument against Love's release was "based on the heinous and callous nature of the underlying crime, Love's prior poor performance on probation or parole, his extensive and continuous criminal violations while incarcerated, a lack of sobriety while in a controlled environment, and his continued risk for violent recidivism," according to Krieg who further states, "Love was last denied parole in 2009 for seven years. Since then, he has accrued six sustained serious rule violations involving illicit substance abuse and possession of drug contraband." She also noted the Correction Department's Risk Assessment stating Love continued to pose a moderate or elevated risk of violence when compared to other long-term inmates and parolees. The Board denied Love parole for another seven years.
In May 1982, 34 years ago, Love and his two co-offenders Keith Adcox and Annette T., who's full name was not released as she was a juvenile at the time, conspired to rob and murder fisherman Lee Orozco in Long Barn. Adcox shot the victim, they then stole his wallet, keys and car. Annette testified against her co-offenders and was sentenced to a commitment with the California Youth Authority. Adcox, now 55, was found guilty of first degree murder, several enhancements, armed robbery, and grand theft of a vehicle. He was sentenced to death, and remains on death row at San Quentin State Prison. Krieg reports "For the first time, we learned at this hearing that Adcox may have had second thoughts, but Love, who was fed up with his co-offenders, encouraged Adcox to carry out their original plans of armed robbery and murder."
Through a change of venue, Love was tried and convicted of first degree murder, armed robbery, and grand theft of a vehicle by a jury in El Dorado County. Initially sentenced to life without the possibility of parole, Love's original convictions were overturned in 1985. He then pleaded guilty to a violation of first degree murder and armed robbery in exchange for a sentence of 25-years-to-life in prison. While waiting to be resentenced in 1985, Love attempted to escape the Tuolumne County Jail. He pled guilty to the escape and was sentenced to an additional sixteen months imprisonment, to be served consecutive to his life term.