Fuel Thieves Hit a Jamestown Gas Station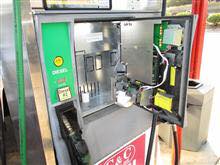 gas pump

View Photos
Jamestown, CA — A man asked for under $2 worth of fuel and then proceeded to pump gas for almost 15 minutes at a Jamestown gas station.
Tuolumne County Sheriff's Department was alerted to the crime after a clerk at the C & C Mini Mart off Highway 108 reported a pump had been vandalized allowing for a large amount of fuel to be stolen Wednesday around 9 a.m. When a deputy arrived on scene, the clerk stated that an older white Chevy truck with two men inside pulled up to pump number four. While in the store, one of the men used a credit card to buy a pack of cigarettes and $1.82 in gas. He then headed back outside and began pumping fuel for about 10-15 minutes. He went back into the store and asked for a dollar refund for unused gas.  After the truck drove away, an employee decided to investigate. He discovered the pump had been broken into enabling a large quantity of gas to be stolen.
Ironically, since the thief used a credit card there was a receipt with the name Greg Craytor printed on it. The deputy recognized the name as a man from Stanislaus County who he has had contact with in the past. A check of the security footage enabled the deputy to confirm it was Craytor.
Sheriff detectives would like to question Craytor and ask if anyone has information about the case or his whereabouts to contact the department at 209-533-5815.