Tuolumne County's Top Educator Responds To Grand Jury Report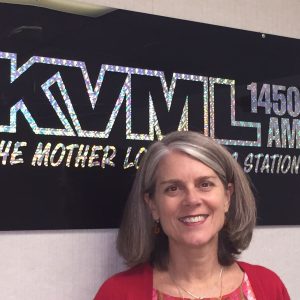 Tuolumne County Superintendent of Schools Margie Bulkin

View Photos
Sonora, CA — The Tuolumne County Grand Jury report came out in July and included in the 77-page annual report was the recommendation of conducting a study to determine if reorganizing the school districts in the county would pay off.
Tuolumne County Superintendent Margie Bulkin, as required by state law, has responded in a letter to the jury's recommendations. As previously reported here, the jury cited continued enrollment declines in the county as one reason to look into whether reorganizing or unifying the eleven districts would benefit students and reduce administrative costs. Another direction was to create a cost-benefit analysis regarding expanding the Joint Powers Authority (JPA) to give the district greater purchasing power related to items like  cafeteria supplies, paper, bus storage and maintenance and IT support. In the letter, Bulkin stated, "I concur with the Grand Jury's recommendation that 'there exists a method, available to the school districts, to save taxpayer funds through cooperation in purchasing and perhaps in other areas of administration,' and agree to effectively continue to expand on this practice and explore ways to stretch funding and share resources amongst school districts to mitigate the effects of diminishing enrollment." She added that she will continue to collaborate with all of the district superintendents on JPA efforts and listed areas where the sharing of expenses has been implemented.
In regards to an independent and definitive study of the economic benefits and costs for reorganization paid for by public or private agencies, Bulkin noted that a 2000 study on that subject found that while there was practical support for unifying there were also disadvantages that included a possible loss of school identities, loss of access, creation of bureaucracies, reallocation of resources, and elimination of programs, among other concerns. At length in the letter, she explained that due to her position she is bound by neutrality stating, "I will not demote or promote efforts to seek private funding or grants to fund a study."
Bulkin ended the letter by calling on the Grand Jury "to support to put kids first and focus their investigative efforts towards investigating the lack of adequate State and Federal funding for schools rather than asking schools with fixed funding to do more with less." She also indicated that each district superintendent will give their own response after they address the report with their boards in open session.
Bulkin's entire response letter can be viewed here.