Residents Hold Home Intruder For Arrest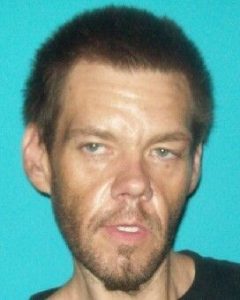 Curtis Little, TCSO Booking Photo

View Photos
Sonora, CA — Surprised by an early morning intruder, a Jamestown couple were able to subdue and hold the stranger in their home until deputies arrived.
The incident occurred around 4:30 Wednesday morning in the 13000 block of Lone Bend Road in Jamestown, according to Tuolumne County Sheriff's spokesperson Sgt. Andrea Benson. Recounting the event, she states, "A woman called to report that someone had just entered their home — and her husband had the suspect at gunpoint. The suspect, later identified as Curtis Little — a 35-year-old man from Jamestown — had entered their residence…when confronted by the woman's husband, he tried to run out of the house."
However, as Sgt. Benson continues, "The man stepped between the suspect and the door, grabbed a nearby rifle…ordered Little to get onto the floor, and yelled for his wife to call 911. Little was held at gunpoint until deputies arrived…placed him under arrest, and he was booked into the Tuolumne County Jail for burglary." She says that Little, currently in custody, is being held on a $50,000 bail.
Adding a bit of an eerie note, Benson shares, "Little told deputies that he had no ill will and that he just felt 'drawn' to the home — and the homeowners said they had been noticing items missing from inside the house over the last month." As burglaries continue to rise locally, Sgt. Benson advises residents that, now more than ever, it is important to make it as hard as possible for thieves by ensuring that the doors and windows of homes and vehicles are securely locked when not in use.