Newsom's Gun-control Proposal Heading To Nov. Ballot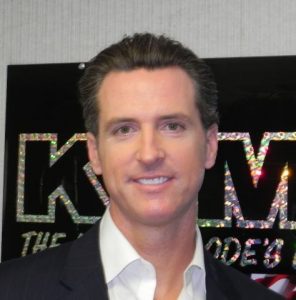 Gavin Newsom

View Photos
Sacramento, CA — Secretary of State Alex Padilla has announced that Lt. Governor Gavin Newsom's Firearms, Ammunitions Sales initiative is eligible for the November ballot.
On Thursday Newsom's initiative, which he tagged as "Safety For All" and has been pursuing since last October, exceeded 110 percent of the required number of projected valid signatures to qualify by random sampling (402,468). Padilla adds that unless withdrawn by the proponent it will be certified as qualified for the ballot on June 30.
If passed by voters in November, the law would prohibit possession of large-capacity ammunition magazines and require their disposal, either by sale to dealer, destruction, or removal from state. Most individuals would need to pass a background check and obtain Department of Justice authorization in order to buy ammunition with sales being conducted only through licensed vendors, subsequently reported to the DOJ.
Under the proposal, persons convicted of stealing a firearm may not possess any — and lost or stolen firearms and ammunition must be reported. The measure also establishes new procedures for enforcing laws that prohibit firearm possession by felons and violent criminals; it additionally requires DOJ to provide prohibited persons information to the federal National Instant Criminal Background Check System.