Sonora Drugs And Weapons Arrest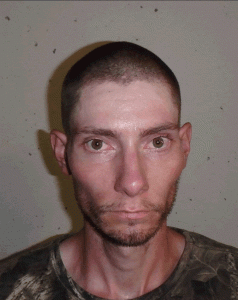 Lawrence Thompson

View Photos
Sonora, CA — A Sonora man was arrested following a routine traffic stop.
The Police Department reports that 30-year-old Lawrence Thompson was pulled over at the intersection of Morningstar Drive and Morningstar Court at around 5pm on Monday. The officer discovered that Thompson had two outstanding warrants for his arrest, both in relation to failure to appear in court on drug charges. Thompson was placed under arrest and taken into custody.
Officers searched the vehicle and located 3.9 grams of methamphetamine, a loaded pistol, a .22 caliber altered rifle, three narcotic smoking pipes, two stolen license plates, several large knives, illegal fireworks and a bag of ammunition. He now faces multiple new charges, including being a felon in possession of a firearm in public and forgery/altering a vehicles registration.