Local Districts To Set Own Water Conservation Goals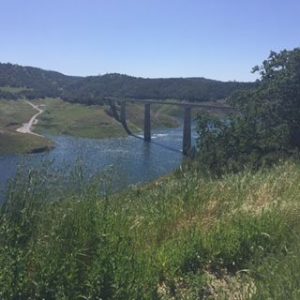 New Melones 4-18-16

View Photos
Fresno, CA — California Water Officials have lifted the states mandatory 20 percent restriction order leaving the decision to local districts.
After a wet winter eased the drought and much debate, the State Water Resources Control Board at its Wednesday meeting voted in favor of the move. Starting next month, local water agencies must ensure a three-year water supply in case of further drought conditions.  Calling it a "stress test" approach, districts that would face shortages during that time will be required to meet a conservation standard equal to the amount of shortage. For instance, if it is projected that there would be a 10 percent supply shortfall, the mandatory conservation standard would be 10 percent.
"Drought conditions are far from over, but have improved enough that we can step back from our unprecedented top-down target setting," said State Water Board Chair Felicia Marcus. "We've moved to a 'show us the water" approach, that allows local agencies to demonstrate that they are prepared for three more lousy water years.  This reporting will show us what agencies plan to do, and how they do, throughout the year.  Trust, but verify.  In the meantime, we'll be watching and prepared to come back with the 25 percent state mandate early next year if necessary, which we hope it won't be."
Districts would need to make all projections and calculations used to determine new conservation standards public. Additionally, the regulation requires continued monthly conservation reporting to state water officials. This new plan will be in effect through January 2017 impacting more than 400 local water districts, including Tuolumne Utilities District, Calaveras County Water District and Groveland Community Services District.