Detectives Hear From Missing Sonora Children's Mom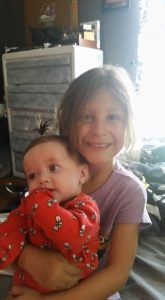 Keira Owens

View Photos
Sonora, CA — Tuolumne County Sheriff's Detective report the kids are safe but they have not yet been found as the mother refuses to give their location.
Tuolumne County Sheriff's Detectives report the mother of brother and sister, 10-year-old Jacob and 5-year-old Keira Owens, spoke to them Thursday night.   While she admitted the children were with her and boyfriend Kenneth Kelly, she did not disclose their whereabouts, according to Sgt. Andrea Benson.
As previously reported, 34-year-old Angela Owens picked the kids up at Curtis Creek Elementary school in Sonora.  Since then they have missed a visitation day with their father on Wednesday and they have not returned to school. Sgt. Benson shares that after talking to the mother, detectives believe the children are safe and they do not have any reason to believe the kids are in danger. However, a welfare check must be conducted states Sgt. Benson who indicates, "We're not in fear that kids are hurt or she is not taking care of them but per the custody orders she is not to leave the county even. She is not being truthful about where she is. The father does have joint custody and he does have the right to know where his kids are."
Detectives hope to conduct a welfare check and are still working with the mother to make that happen.