Law Enforcement Searching For Missing Children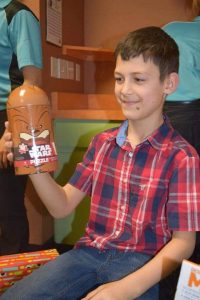 Jacob Owens

View Photos
Tuolumne County, CA — Tuolumne County Sheriff's Detectives are asking for the public's help to bring the brother and sister home.
The siblings, 10-year-old Jacob and 5-year-old Keira Owens were last seen on Monday being picked up by their mother, 34-year-old Angela Owens at Curtis Creek Elementary school in Sonora and have not returned to school since then. The children were also not dropped off for their father's visitation day on Wednesday, according to Sgt. Andrea Benson who indicates, "At this time we don't believe that they are in danger but we obviously want to find out where they are at since they are not supposed to be out of the county or at least have contact with their father."
The pair lived with their mother at her parent's home in Sonora, shares Sgt. Benson, adding that neither their father nor any family has been able to contact them. The parents share custody, which include orders that the children are not to be taken out of the county, state, or country. Investigators report the family is believed to be traveling with their mother and her boyfriend, 34-year-old Kenneth Kelly in a 1997 Red Jeep Cherokee Sport with roof racks, black rims and stickers on the back window. Anyone with information on this case is asked to call the Tuolumne County Sheriff's Office at 209-533-5815.
Here is the description of all involved as provided by the sheriff's department:
Jacob Owens:
10 years old, with brown hair and eyes
4'5″ tall, 80 pounds
Keira Owens:
 5 years old, with brown hair and blue eyes
3′ tall, 60 pounds
Angela Owens (Mother):
 34 years old, with brown hair and eyes
6′ tall, 180 pounds
Kenneth Kelly (Boyfriend)
34 year old, with red hair and blue eyes
6′ tall, 180-200 pounds
Star tattoos on both sides of chest up towards the shoulders and others that can be seen in the picture in the upper left hand image box.
Gage type holes in earlobes