CA Bill Would Allow Immigrants In Country Illegally To Purchase Insurance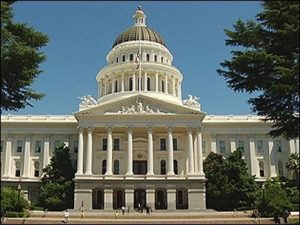 California Statehouse

View Photos
Sacramento, CA —  A bill passed the Assembly Health Committee that would allow undocumented immigrants to purchase health insurance through Covered California.
The state's insurance exchange was created in response to the implementation of President Obama's Affordable Care Act. SB 10 passed the committee test yesterday on a 10-1 vote. Only Democrats were in favor, and most Republicans chose not to vote and abstained. Before being implemented, the state would need to receive approval from the federal government to offer the insurance. It was noted that the legislation would not allow people in the country illegally to receive subsidies available through the program.
In an interview with the Associated Press, Assemblyman Ricardo Lara, the author of the bill, said, "There's no rational reason, and frankly it's absurd, to deny anybody the opportunity to buy insurance through our state exchange."
Illegal immigration continues to be a hot topic nationally, and the issue has been magnified during the current Presidential election cycle.