Tuolumne County Calls For State Action To Repair Roads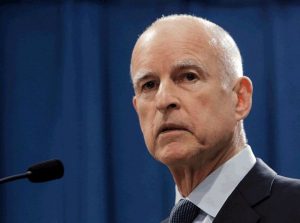 Jerry Brown

View Photos
Sonora, CA — Citing that Tuolumne County faces a projected $1.9-million shortfall in its Road Fund next fiscal year, the Board of Supervisors is seeking action from state lawmakers.
In addition, the county has an estimated underfunded backlog of $96-million worth of maintenance. The Supervisors voted unanimously to send a letter to Governor Jerry Brown asking that he work with the legislature to pass a transportation package that does not raise taxes, but instead reallocates existing funds for maintaining and improving the road system in California. It is a growing problem statewide and certainly not isolated to Tuolumne County. A study by the US Department of Transportation was referenced at the meeting by Community Resources Agency Director Bev Shane, which found that 68% of roads in California are in poor or mediocre condition.
County officials noted this morning that there is uncertainty regarding revenue sources that have traditionally funded roads, including the federal Secure Rural Schools and Community Self Determination Act and Payment in Lieu of Taxes (PILT) revenues. In addition, the state Board of Equalization recently decided to decrease the gas tax by two cents, which results in less revenue for counties.
The Governor has proposed a roughly $3.6-billion annual transportation package, but many of the specifics are still being debated by lawmakers.