President Obama, Clinton And Reagan Common Trend In California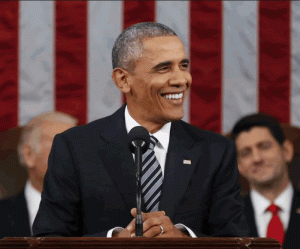 President Obama

View Photos
San Francisco, CA — A new Field Poll ranks those Presidents all with nearly the same approval rating during their last year in office, but Congress gets failing marks along with George W. Bush.
President Barack Obama's job performance remains very positive in his final year with a 59 percent approval rating by California registered voters, while 38 percent disapprove. Those numbers nearly mirror the high marks given to Presidents, Bill Clinton and Ronald Reagan as they headed out of office compared to a 25 percent approval rating for George W. Bush.
The U.S. Congress is not fairing much better with voters giving just a 15 percent approval versus an 80 percent negative rating. A lingering bone of contention for voters is the lack of action taken by Capitol Hill over Obama's eight years in office. The latest example of inaction noted by voters relates to filling the U.S. Supreme Court seat left vacant by the sudden death of Antonin Scalia in February. Obama has tapped District of Columbia Appeals Court Judge Merrick Garland but there has been no action taken by the Senate. That has prompted a greater than two-to-one margin (64% to 29%) calling for a hearing and vote instead of waiting for the next president to take office.
This phone poll was taken March 24-April 3.