Regional Lawmaker Feels High Speed Rail Plan "Makes No Sense"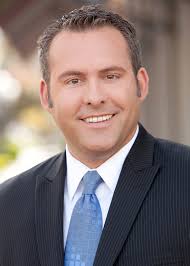 Adam Gray

View Photos
Sacramento, CA — A Central Valley Democrat is asking why the first leg of high speed rail will start in the more isolated community of Shafter, instead of connecting to communities like Merced and Modesto.
Assemblyman Adam Gray, representing Merced, is critical of the newly revised business plan, saying it "makes no sense." The initial plan was to send the first stretch of track from Merced to Los Angeles. However, in order to cut expenses, the first leg will now run from Shafter (north of Bakersfield) to San Jose.
Assemblyman Gray says, "Not only is the Authority breaking its promise to the people of the Northern San Joaquin Valley by eliminating Merced from the initial segment, but the new proposal doesn't connect the bedroom communities that need the train to the Bay Area. We do not need to build 90 miles of track South of Fresno while failing to reach Bakersfield. Virtually no one will commute from Shafter to San Jose for work. That money should be spent connecting the communities of Merced, Modesto, and Stockton where thousands of people make this commute every day."
The first leg is anticipated to be done in the year 2025, and service to Merced would them come sometime after 2029. Merced is anticipated to be the closest access point for many Mother Lode residents.
Gray adds, "I can't tell you how frustrating it is to get calls from my (Merced) city council members saying 'hey, we've been on board, we've been part of the planning process, we've been making plans here locally and investing local money.' They had no notice whatsoever (of the change)."
Gray emphasizes that more work should be done on the HSR business plan before it is approved by lawmakers.
$9.9-billion in initial funding was approved for High Speed Rail by voters in 2008.