CHP Details Old Priest Grade Crash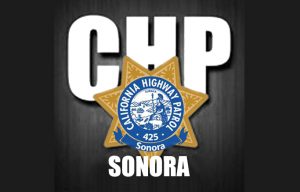 CHP Sonora

View Photos
Groveland, CA — The CHP says overheated brakes are what led to a crash that closed Old Priest Grade for several hours.
As reported previously, it happened at 6:30 am on Monday. The CHP reports that 27-year-old Allan Friely of Oakland was driving the 2014 International box truck. Old Priest Grade has a weight limit of 7,500 lbs. for vehicles. Due to the heavy weight of the vehicle, and steep downhill grade, the truck's brakes overheated. The CHP reports that Friely was unable to stop the vehicle and steered it into the embankment on the south shoulder. Friely was transported to Sonora Regional Medical Center to treat minor injuries.
Old Priest Grade was closed for the next several hours as county road crews needed to clean the debris, and a tow truck had to remove the vehicle.