Toddler Found Wandering On Roadway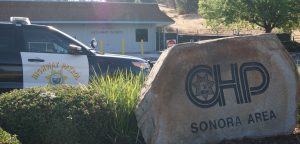 Sonora CHP Unit

View Photos
Jamestown, CA – The CHP reports a scary scene in Jamestown as a motorist spots a two-year-old girl walking on Seco Street all alone.
The woman driver pulled over, and finding no adult around, took the child to the nearby CHP unit headquarters.  Once the toddler's diapers were changed, she began happily drawing in a coloring book, while officers called Child Protective Services. According to CHP spokesperson Nick Norton, it is a dangerous situation, "There's a lot of strange people in the world and you never know who comes across that scene.  That is something where she could have disappeared forever.  We're very thankful that good citizen came across her and got her to the authorities so we can make sure she gets home or to a safe place."
The CHP turned the case over to the Tuolumne County Sheriff's Department to investigate.  Then detectives got word from dispatch that one of the little girl's family members had reported her missing from the Jamestown Apartments.  Sgt. Andrea Benson states, "We received a call from the Grandmother of the little girl reporting her missing.  I believe at that time the girl had been missing for approximately 45 minutes.  We responded to the apartment complex and spoke to the Grandmother."  Benson adds the grandmother stated that she found the front door open.
Norton notes that the grandmother could face child endangerment charges.  Sgt. Benson adds that at this time no charges have been filed and no names have been released.