Olsen Pushes For Non-Partisan Presidential Ballot Option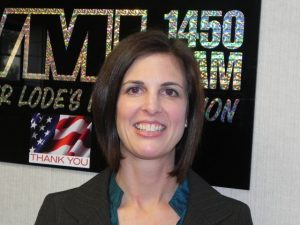 Kristin Olsen

View Photos
Sacramento, CA — A proposal would give "decline to state" voters more influence in California's June 7 presidential primary election.
Currently, in order to vote in California's Republican primary, you must be a registered member of the GOP. However, the Democrats, Libertarians and American Independent Parties allow "decline to state" voters to take part in their primaries. A proposal submitted to California Secretary of State Alex Padilla, resolution ACR 145, asks that there be an option for decline to state voters to receive a non-partisan ballot listing all of the candidates. The parties would not actually be required to acknowledge the results of the non-partisan ballot, but it would symbolically show party leaders what candidates are favored among a larger mass of people. The proposal is being pushed by Republican Assemblymembers Kristin Olsen and Anthony Cannella, as well as the non-profit Independent Voter Project based in Southern California.
Olsen says, "We shouldn't be disenfranchising voters in an open primary state by not giving them an opportunity to vote for the most important office in America."
Secretary of State Padilla has not yet stated his opinion on the proposal.