Hanvelt Brings Concerns About Tree Mortality To Sacramento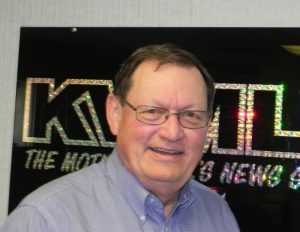 Randy Hanvelt

View Photos
Sacramento, CA — Calling the problem "overwhelming," Tuolumne County Supervisor Randy Hanvelt spoke about tree mortality at an Assembly hearing in Sacramento.
The meeting on Monday was a joint informational hearing between the Assembly Natural Resources Committee and the Assembly Budget Subcommittee on Resources and Transportation.
Some of the main points Hanvelt urged upon the state was to be prepared to deal with high tree mortality for several years; to rebuild the needed infrastructure and operational support; extend biomass generating contracts; obtain a federal disaster declaration; and to deal with dead trees on private lands.
Hanvelt says his presentation was well received by the lawmakers on hand, but added, "The end result is will they do anything with it, and make believers of the other legislators, so that something happens? That's a continuing issue, but I'm standing by to help support that. Our people need this taken care of."
Additional speakers at the hearing included California Secretary of National Resources John Laird, Pacific Southwest Regional Forester Randy Moore, CAL Fire Chief Ken Pimlott and others.
Hanvelt's speech at the hearing is detailed in the text below:
Thank you for hearing this very important topic.
This topic is huge and growing.  I heard  there were 14 million trees in the national forest region 5 in April 2015.  I heard it was over 40 million last Summer.  Last I heard it was 73 million and growing.  I have heard predictions of well in excess of 100 million and up to 100% mortality of some pine species in some areas. I have included a the conclusion page from report by a silviculturist from the Sierra National Forest dated last October so the data is much earlier.  It is sobering.  This issue knows and respects no boundaries: state versus federal lands; public versus private lands. It is pervasive.
Tuolumne County has had three separate States of Emergency in the last three years:
A.     Rim Fire; roughly 70 days of active fire starting on August 17, 2013 resulting in the largest timber fire in the State's history – 402 square miles. While the fire is out, the residual remains and is a very large urgency for restoration and repair.  The implications are huge so in my mind, the emergency continues.
B.    Drought; The County of Tuolumne declared a State of Emergency in February 2014 – a situation which still lingers and we have been the lead County in terms of dealing with failed wells is fractured rock .
C.    Tree Mortality: The County of Tuolumne declared a State of Emergency in September of 2015.  That is what we are here to talk about today.
However, all three are directly related in my mind and once again we are the lead County in terms of dealing with the issues.  Consequently Tuolumne County is the first to hit the log jams, the road blocks and the barriers to accomplishing real work on the ground.
Governor Brown issued a proclamation of Emergency in the end of October last year. We thank him for that.  But Emergency implies "URGENCY" for me and obviously some people / organizations do not seem to understand that.
Need a Federal Declaration and financing to deal with the enormity of this issue.  CDAA and or Cap and Trade if it all requires 25% match will dry up our County resources quickly.  WE are spending contingency funds as I speak and that will run out quickly.  IF we had a 6.25% match with Federal funding, our money would go 4 times further even if the Feds put too much overhead burden on the process.
Even if the budget authorization is $140 million like Director Pimlott alluded to a few minutes ago.  That will fall way short of the need.  These are expense trees to take out because we are only dealing with those that threaten public infrastructure.  If we assume $1000 per tree, we are only talking about 140,000 trees.  We can hit that really quickly.
In my county, we estimated 9000 dead trees along the county maintained roads.  We did not include the State Highways which are Caltrans responsibility.  The problem is we have twice as many more roads in the public road system in our county which are not County maintained but are still infrastructure.  They all provide emergency escape routes and access.  So since trees continue to die in my County and others, I would suggest that we have at least 36,000 trees threatening the public road infrastructure in my County. An again add Cal Trans responsibility to this.  We have not even talked about the water district infrastructure – ditches, flume, water storage, treatment and delivery systems.  PG&E has been doing a terrific job of downing trees that threaten their lines. But they are only downing trees and not necessarily removing the trees.  That creates other problems. You must consider funding this for years to come.  I have only been talking of my County.  We are going to use up that $140 million very fast.
Even though we have the best infrastructure in the State to deal with this crisis: Two saw mills, a bark plant, a wood shavings plant, and two bio-mass plants; it is and will be insufficient to deal with the issue.
A.    Rim Fire and other large catastrophic timber fires haves saturated our saw mills with salvage timber.  The good news and about that is that there will be no more fire salvage on Rim Fire as it the burned timber no longer has any salvage value.  It has decayed beyond having commercial value.  The bad news is the market is also saturated with blue stained timber so the value of new salvage is down and needs to be subsidized to make a commercial operation work.
B.    The dtate does not have the timber infrastructure it once had.  We have lost roughly 100 sawmills in the dtate and I think there are only about 30 left.  We just lost another one in Humboldt County.  There is only one small mill operating south of Tuolumne County.  Of the six (6) lead counties in the Tree Mortality Task Force, Tuolumne is the northern most.  The others have no significant infrastructure.  How do you fix that in an emergency?  It is not just the sawmills, bio-mass plants, etc.  It is also the support staff of foresters, truckers, tree fallers, operators and more that makes the operation possible.
C.    We are losing bio-mass plants in this state at a ridiculous rate.  Bio-mass is an unrecognized renewable energy source.  It is essential to a balanced and comprehensive forest management system.  You need to reverse that trend.  It needs subsidy just like solar and wind.  Bio-mass has a much more dramatic impact on GHG emissions.  You see if woody bio-mass from the forest and this tree mortality problem is not burned is a power plant it will be piled and burned in the open.  At least we get a GHG reduction in the power plant on the order of 95% or more of the criteria pollutants.  The burned trees that are not salvaged have the same issue.  Since they are dead, they represent fuel for the next fire while they could be bio-mass fuel.  Meanwhile they slowly decay producing GHG in the process.  It does not go away by doing nothing.
Private Lands: This is an increasing concern for all of the affected counties.  The average private landowners are not financially capable of dealing with this problem.  In my county, an elderly man (86 years old) spent his entire savings and borrowed money to deal with the trees which threatened his home.  He has no contingency whatsoever.  A dead tree fell through a house about 4:30 PM on February 17.  You have a picture of that in your handout from me.  We will see more of this.  Dead trees are hazard trees one way or another.  We have to deal with that part of the issue.
Time marches on and we have been a little slow out of the blocks.  We will soon be at timber harvest season in the high country and we will be competing for resources with the green harvest programs.  Again a shortage of talent and infrastructure is a problem.  We are trying to pull qualified forestry people out of retirement to help us.
Fire season is also upon us and Director Pimlott's job will be made that much more complicated and risky.  These dead and dying trees will represent more risk of catastrophic wildland fire.  We saw it in the SRA with the Lake and Butte Fire's last year.  Rapid response and cooperation has never been more important and the firefighting budget is at risk.  Secretary Vilsack made a rather strong challenge just two weeks ago in Vallejo when he said he will not provide override funds for the USFS to fight fires.  He was challenging the Congress to deal with the fire transfer issue.  But we could very well pay that price this year.
So there is much more to the issues. What I am telling you is this.
A.    We must be prepared to deal with this for years to come and support funding.
B.    We must help us rebuild infrastructure and infrastructure operational support.
C.    We need to extend the bio-mass generating contracts by 10 to 12 years so they are available to support this effort.
D.    We need to obtain a Federal disaster designation to extend the County matching funds or eliminate matching altogether because we will run out of financing options and the problem will not go away.
E.     We need to deal with the private lands issue soon.
We need to recognize and include the other counties which are experiencing this issue right now: Calaveras, western Alpine, Amador, El Dorado, and Placer.  More will appear soon.