Update: Escaped Debris Burn In Tuolumne County Being Investigated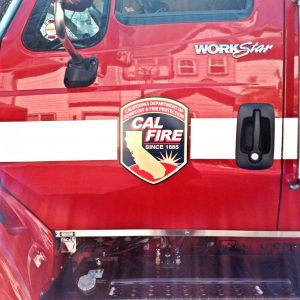 Cal Fire Truck

View Photos
Update at 2 p.m.: Cal Fire reports the fire began just after 1 p.m. Cal Fire spokesperson Lindy Shoff reports no one was injured. She adds, "It [the fire] never posed a threat. The reporting party did call back stating it was extinguished by locals. There are still people on scene doing an investigation." As noted in the original story (below), today is a no burn day.
Original at 1:30 p.m.: Tuolumne County, CA — Cal Fire and forest fire officials along with law enforcement are heading to the scene, which is between Columbia and Twain Harte, to investigate the now extinguished debris burn fire.
Cal Fire dispatch confirm the flames spread to about an acre of vegetation in the 2700 block of Italian Bar Road near 4N17 in the Jupiter area of Tuolumne County. Ignited on private property, according to forest fire officials, it is still unclear whether the flames spread to Stanislaus National Forest land.
Cal Fire dispatch says the person who initially reported the blaze indicated he was able to put out the flames. No one was injured. However, forest fire officials say their law enforcement is heading to the scene to investigate, as today is not a burn day charges may apply.