Greatest Health Risks To California Kids?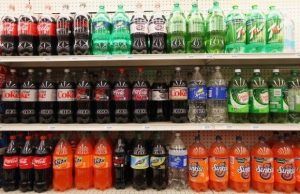 Soda

View Photos
San Francisco, CA — California voters target unhealthy eating and a lack of physical activity as the single greatest health risk facing the state's children, according to a new Field Poll.
More than seven in ten see a link between a child regularly drinking sugary beverages and developing long-term health conditions like Type-2 diabetes. There is also broad consensus among voters that government should be taking actions to address the problem.  79% are in favor of requiring restaurants to serve water or milk instead of sugary drinks.  78% support health-warning labels, while 70% favor banning the drinks in cafeterias and vending machines at children's facilities, such as schools. Additionally, 68% want a sales tax on the drinks with the money used for school nutrition and physical activity programs. Finally, a majority of voters want beverage companies to change their marketing practices, such as advertising during kids' shows on television and on internet websites.
The California Endowment, a private health foundation, solicited the poll. Daniel Zingale, the group's senior vice president warned, "Big Soda take notice: Californians from every region and background want you to stop making our kids sick." He added, "Elected officials who serve the people should listen to the majority of Californians who want to end the Type-2 diabetes epidemic. One in three children are now projected to develop Type 2 diabetes."
More than half of those polled (57% to 41%) believe soda companies should pay a share of the public health costs associated with treating Type-2 diabetes and tooth decay.