Tuolumne County Attempts To Tackle Affordable Housing Challenges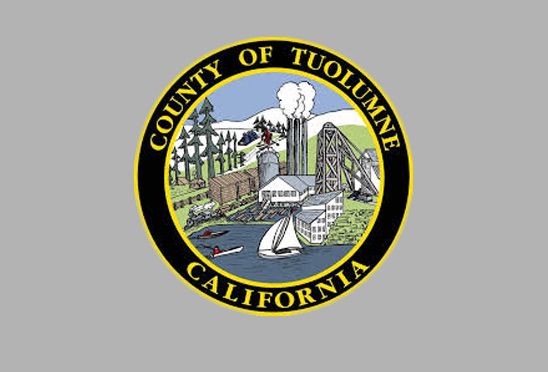 Tuolumne County logo

View Photos
Sonora, CA – Discussions about ways to address what many consider a critical housing shortage in Tuolumne County are heating up.
As Clarke Broadcasting has reported numerous times, (including here), local realtors continue to lament that sufficient affordable homes in good condition are sorely lacking. Those working in conjunction with Habitat for Humanity's current four-home build in Parrotts Ferry Village as reported here, are hopeful that what they are doing might provide somewhat of a model.
During a set of afternoon appointments earlier this week during the Tuolumne County Board of Supervisors meeting, the board formally entertained discussion and suggestions. At the onset, chief building official Doug Oliver provided a primer on his department's current functions, permitting processes and highlighted its newly implemented online permitting program. Following that, the supervisors' Housing Policy Commission (BOSHPC), which, for months has been earnestly weighing the constraints inhibiting workforce housing projects against the need to increase the inventory of homes, facilitated a presentation with detailed input and perspectives from local builder and realtor groups.
Tuolumne Council Business Council Executive Director Ron Kopf, who also serves on the BOSHPC, states, "We tried to bring some focus on the fact that there is not a lot of housing lots for sale in this market." With over half located in Groveland and others scattered all over the county, Kopf laments that the more build-able ones are not affordable or have other issues with water and septic. Not for sale, he says, are about 2,000 lots that have been permitted but are being held by individuals planning future builds or using the land as buffering space around an existing home.
A simple truth, Kopf states, "We don't have a lot of good, develop-able land in this county…and what we do have…should be developed efficiently. Unfortunately, that process is very arduous…time consuming…expensive, and there are a lot of rules and regulations that govern it…a lot of impact fees that cover it, as well."
How Do We Get There From Here, TBD
At the end of the session, District 5 Supervisor Karl Rodefer summarized a critical need for the county to crack the nut by figuring out how to collaboratively and efficiently facilitate housing solutions for more segments of the population.
Further elaborating on that point, Kopf remarks, "We have a lot of needs…for seniors…a need for some more rental apartments, as there is a waiting list on basically every rental property project in this town…doctors moving into town and needing rentals…which is impacting our ability to get good medical care from doctors and nurses that we are trying to attract from other areas."
Too, Kopf adds, "Our kids are growing up…trying to find some interim housing apartments to stay here…we need to come together, rather than just look at that next house being built as something that is going to 'ruin' our quality of life."
Moving ahead, local affordable housing advocates are recommending a number of ways the county's next update of the General Plan might be amended to help simplify local builds.
Kopf says that these might include streamlining processes and revisiting related fees in order to allow more secondary housing; making the addition of mother-in-law suites or apartments less expensive; and enabling more mixed-use developments where housing is incorporated with commercial use and retail shops, as was traditionally done when towns like Sonora and Columbia were first established. Another key to creating the ability for housing projects to be locally affordable, both to builders and buyers, as Kopf puts it, is for the community to support the smart development of more lots in compact neighborhoods, close to services, water and sewer.