Tuolumne Home Sales Show Modest Growth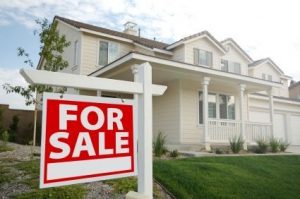 Tuolumne Home Sales Show Modest Growth

View Photos
Sonora, CA – This just in; Tuolumne County home sales data for the first three quarters of this year shows a modest uptrend that local realtors are calling the "new normal."
According to the Tuolumne County Association of Realtors (TCAR), the median sales price of $226,000 for listed homes grew two percent over the same time last year. Compared to 2013 however, it is a 17 percent improvement. Statewide, according to an end-of-August figure from the California Association of Realtors (CAR), the median home price was $493,420.
"During the early part of the recovery you could see that surge and percent change," explains TCAR spokesperson Karen Burkhardt, . "Part of the reason for that was…there was a lot of short sale…foreclosure activity, which was a part of that recovery."
The average number of days for listings on the market was 133. Of that figure, Burkhardt comments, "A six-month inventory is a pretty low inventory…anything between three and six months is considered, for the seller, a pretty good inventory that they are competing with." In basing its estimate, TCAR factored a rate of 76 sales per month.
Latest Snapshot, Better  
Reflecting current market list prices an Oct. 5 "snapshot" taken by TCAR shows the local median list price at $279,900, which is up eight percent from the snapshot taken last year on Oct. 15, but only incrementally improved from the second quarter snapshot taken on July 8. Although the latest snapshot average list price of $339,529 represents a five percent increase from last October, it is down four percent from last quarter.
Private sales currently represent 95 percent of the 459 residences listed as for sale, which indicates that bank-owned properties and short sales are all but out of the picture. Last year, private sales made up 85 percent of the market, which was a 13 percent improvement from the same time back in 2013.
Regarding pricing to move, Burkhardt points to a state and national trend for sellers to overprice their listings. However, she says, in our rural locale, "folks are a little bit more realistic," and so it has not been a problem for realtors.
For the first three quarters of this year, home sales in the category at or below $200,000 comprised 40 percent of total sales, down two percent from the same time last year. Roughly a quarter (23 percent) of the sales were at $175,000 or below, down three percent from 2014. In the latest snapshot figures, home listings at $200,000 and under represent only 22 percent of the local market and the $175,000 and under, 14 percent.
Lower Priced Properties, 'Long In The Tooth'
Inventory of the $175,000 and below properties, according to Burkhardt, is very low and most are in pretty rough shape. "If there is a good property that comes on at $200K and below and it is in pretty good shape, it is picked up very quickly," she shares.  She notes that, since so many of the older properties in the lower price categories are in need of renovation, they tend to yo-yo on and off the market before agents are able to sell them.  Burkhardt adds that existing housing currently priced at $300,000 and above is in better shape. "If you're putting your home on the market and your house is in pretty good shape, chances are…pretty good at moving your house," she states.
"We would really like to see some more new, affordable housing built in the zone…between $200,000 and $300,000 — we're really low on good inventory," Burkhardt comments. The primary audiences for the price point as she confirms are generally young families and people looking to get into the housing market for the first time.
Local lookers not finding what they want in the current market are generally older and ready to downsize, with resources, wanting to remain in the county, according to Burkhardt. This demographic is particularly having trouble finding a nicer, newer home within the $350,000 to $450,000 range, which she says, points to a need for more new homes at that price point to fit their needs.
In another interesting tidbit from the latest TCAR snapshot, the current market listings range from $29,000 to $2.6 million, which Burkhardt says certainly shows the area offers a range of options. However, with a chuckle, she readily admits, "We don't see a price point at that [$2.6 million] level very often!"