Public Transit: The Government Can't Compete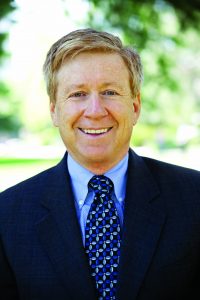 George C. Runner,

View Photos
Sacramento, CA —  George Runner, who represents the Mother Lode area and District 1, shares his thoughts on publicly funded transportation.  In his newest blog Runner asks, "In our ever-changing-millennial-driven economy, does it make sense to continue diverting billions of dollars to underutilized mass transit systems?"
After detailing the problems and the decreasing use of current mass transit systems, Runner mentions other technology like self driving cars, noting the environmental benefits of various options, and calls on government to "stop wasting public dollars." He sites long delays and wait times for public transit in contrast with like Uber and Lyft that provide carpool services. The State Board of Equalization Vice Chair then calls on government to invest more in roads and in road improvements rather than mass transit.
Runner's full statements are in the Blog "I Take Public Transit … But I Hate It."