Determining Snow Trails In The Forest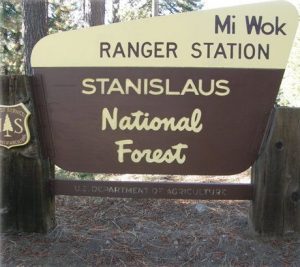 Mi-Wok Ranger Station - Stanislaus National Forest

View Photos
Sonora, CA — The public will get a second chance to voice opinions on usage and trails for snow vehicles, such as snowmobiles, in the Stanislaus National Forest.
As previously reported, a workshop in January kicked off this push for public input. At that meeting, nearly 60 people attended. This event will focus on the five draft alternatives regarding proposed changes to Over-Snow Vehicle Use Designation. Project Coordinator Phyllis Ashmead shares, "We'll explain the alternatives and look at the maps. We want to be able to answer the questions that the public has…and if they understand the process. What we really want to do is see if we are missing anything in the five alternatives."
The workshop is on Feb. 18 from 4 p.m. to 6 p.m. at the Best Western Hotel located at 19551 Hess Avenue in Sonora. If you plan to attend, you can R.S.V.P. by calling or emailing Phyllis Ashmead, project coordinator at: 209-532-3671 ext. 322 or email her at pashmead@fs.fed.us.