VoteCal Now In Tuolumne County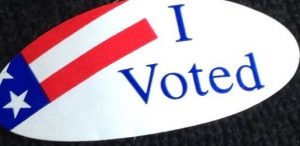 I voted sticker

View Photos
Sonora, CA — VoteCal, the new state voter registration database, began operating this week in Tuolumne County.
State officials tout it will be a crucial component for future elections and will improve service to voters, as they will be able to check their voter status and ballot, while allowing for Election Day voter registration. Tuolumne County Clerk and Auditor-Controller Debbie Bautista shares that VoteCal will have more accurate voter records and all information is transferred if a registration change is made. Bautista adds, "For us, I think it will give us a better representation of the voter turnout we have because we will really be looking at true voters in the county. It won't take as long as it used to in regards to finding out if a voter has left the county or registered in another county."
The system is now operating in 46 of California's 58 counties, reaching 80% of its goal for replacing all the existing databases in the state.  Bautista notes that any concerns of people voting in several counties…will essentially be moot, explaining, "That will be very difficult because they [election officials] would match both voters up. VoteCal would have documented the voter's name, last four digits of their social security number, date of birth and driver's license. Those all would match up, which is a pretty high match that's the same person." In that instance, Bautista says the person would only be able to vote in the most recent county they registered in the state.
The last 12 counties will deploy the system by March 14. State officials report that after testing to make sure VoteCal is working properly, the system will officially become California's official voter registration database in June.