Fire Hydrants To Slow Traffic In Sonora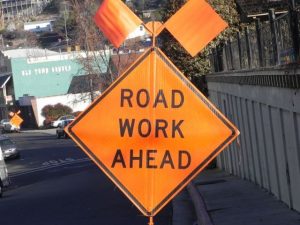 Road Work Ahead

View Photos
Sonora, CA – Motorists will face some delays next week as crews replace fire hydrants in downtown Sonora.
The City has hire Mozingo Construction, based in Oakdale, to implement fire hydrant improvements in the Lyons Bald Mountain area beginning on Monday, Jan.  25 through Friday, Jan. 29 from 7 a.m. to 5 p.m. each day. Three crews will be working on streets from east of Sheppard Street along Lyons Street/Lyons Bald Mountain Road to East Oakside Drive. There may be flaggers directing one-way controlled traffic on different roadways inside that grid at varying times throughout the day and week. Delays are expected to be minimal, ranging from 5 to 10 minutes.
Company officials caution drivers to keep an eye out for large construction equipment along with crews working on those roadways.