The Importance Of Mentors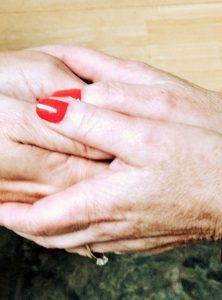 Helping Hands

View Photos
When you were a younger person, there was probably someone in your life – a teacher, neighbor, relative, coach, friend, or boss – who encouraged you, showed you the ropes, and helped you to become who you are today. That person was a mentor to you.
Elena Linehan, ATCAA's Mentoring Works Program Coordinator was Thursday's KVML "Newsmaker of the Day".
January is National Mentoring Month, and today (Thursday January 21st, 2016) is "Thank Your Mentor Day".
According to Linehan, there are simple but very personable ways that you can thank your mentor:
1. Contact your mentor directly to express your appreciation.
2. Express your gratitude on social media with a message.
3. Pass on what you received by becoming a mentor to a young person in your community.
4. Make a financial contribution to a local mentoring program in your mentor's honor.
Mentoring Works reminds residents that there is always a need for quality mentors.
"We match caring adults with kids who need a friend," says Linehan. "We can match kids as young as four and as old as 17, and the mentors can be anywhere from 18 to 118."
Linehan says the program requests that mentors commit for a period of one year, and agree to get together with a child between two-to-four hours per week. The volunteers are encouraged to involve the children in activities they enjoy. Popular options have included fishing, sewing, hiking, going to movies, etc.
Each mentor is offered training to help them with the process. Linehan says there is never a shortage of kids in need, so she is always recruiting new mentors. Typically her program in Tuolumne County has over twenty matches. Twelve kids are on the waiting list, simply waiting for a mentor.
To learn more about the Atcaa Mentoring Works program, you can call 209-533-1397 x 229.
The "Newsmaker of the Day" is heard every weekday morning on AM 1450 KVML at 6:45, 7:45 and 8:45 AM.