Calaveras Debuts New Emergency Notification System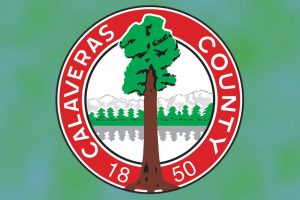 Calaveras County Seal

View Photos
San Andreas, CA — Now when critical incidents occur in Calaveras County, residents can receive instant alerts by phone, text, email and social media through a newly in place high-speed emergency notification system.
"During the Butte Fire, the reverse 911 system was not a very successful way to reach people, remarks county government spokesperson Sharon Torrence. Enter the county's new "CodeRED" system, provided by the Emergency Communications Network out of Ormond Beach, Florida, which was made available through a contract with the company at a nominal cost, according to Torrence. She adds that tests over the next few weeks will help determine how many communications can be bundled to go out at once without bogging down the service, which is able to pinpoint in which specific areas within the county that people need to be notified, based on details within the alert.
Torrence anticipates that the system will be used to provide residents with a broad range of critical communications relating to the safety, property or welfare of the community; alerts relating to fires, floods, public health emergencies, and missing children are among those already identified by county officials.
For starters, Torrence explains that the system has been preloaded with local landline telephone numbers that are publicly available from phonebooks and databases. According to CodeRED, the system is able to leave an entire message in one pass on a hard-wired telephone answering machine or voicemail message center with which it connects as long as the phone has any privacy manager turned off, the electrical power is on and your line is not busy for an extended time.
Residents may additionally register cell phone numbers and email addresses if they want to receive notices by other methods, such as by text, email or social media, by clicking here.