Olsen Will Not Seek Office In 2016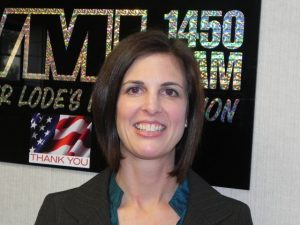 Kristin Olsen

View Photos
Sacramento, CA — Outgoing Assembly Republican leader Kristin Olsen will soon be leaving public office…at least over the short-term.
Olsen, who represented the Mother Lode prior to redistricting, will be terming out of the Assembly later this year. She had been giving strong consideration to a 2016 state Senate run against Democratic incumbent Cathleen Galgiani in District Five. The seat encompasses parts of several Central Valley communities, including Modesto and Stockton. This afternoon, however, Olsen sent a letter to supporters that she is declining the opportunity to run. She writes, "After dozens of meetings, I am convinced that the funding and support needed to win exist. Nevertheless, after much reflection, I have decided not to run."
Olsen notes that the biggest factor in the decision is her family. She adds, "Next year, our three children will be in high school, middle school and elementary school. In addition to their schooling, they are involved in numerous extra-curricular activities. Simply put, I want to be more active in their daily lives."
Olsen's letter sent to supporters indicates that leaving public office is only short-term. She notes, "I anticipate that I will return to public service when the time is right."
She did not specifically detail what her longer-term plans could be, but Olsen's announcement was sent from an e-mail account that read, "Paid for by Olsen For Senate 2018." As previously reported by Clarke Broadcasting, last year Olsen filed a "Statement of Intent" to run for Senator Tom Berryhill's District 8 seat when he terms out of office in two years. Not running against Galgiani in District Five would leave the door open to that possibility.
Filing the statement of intent allows candidates to begin the process of raising money for a political run.