Apprenticeship Initiative Dishes Up Dollars For Hospitality Academy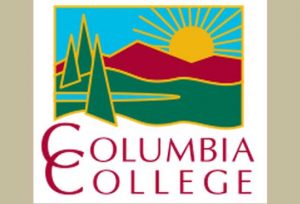 Columbia College Logo

View Photos
Columbia, CA — From a state funding pot of nearly a million dollars Columbia College and major local employers have plans to cook up a unique "earn while you learn" program.
According to college officials, the institution recently received a two-year state grant of $960,000 that was awarded as part of a new California Apprenticeship Initiative (CAI), which seeks to make a broader range of working apprenticeship programs available. Plans for the monies are to launch a pilot program called the Columbia College Hospitality Academy through a partnership with two leading local employers; Black Oak Casino Resort in Tuolumne, and Evergreen and Rush Creek lodges near Groveland.
Beginning in early 2016, plans are to develop a curriculum for approval through state and federal divisions of apprenticeship standards that will integrate classroom learning with on-the-job-training at the partner resorts. According to the Columbia College Dean of Career Technical Education & Economic Development Dr. Klaus Tenbergen, who prepared the grant application, the program will roll out in stages fairly quickly, as there are current courses already being offered at the college that will become part of the curriculum. Interested in recruiting students as soon as possible, he encourages those who might be interested to consider making a pre-application through his office as early as January 6, 2016, adding that it is quite possible that the first apprenticeships might begin on or around March 1.
Through the pilot academy, students will be able to earn recognized hospitality industry training certificates as well as an Associate of Science degree in Hospitality Management over an 18 to 24-month period. According to the college, based on employer needs students will enroll in either seasonal or weekly training and work to complete 2,000 hours on-the-job training along with a program of courses and skills certificates, plus general education and electives. Plans for the onsite training at the resorts will enable the program apprentices to establish customer service and other necessary "soft skills" while rotating through a range of positions to develop a comprehensive knowledge base.
Tenbergen says the grant, configuration of the program and the fact that those enrolled will be earning a living wage will make the actual participation costs to the students nominal. "I also made provisions in the grant budget to pay for books, testing, tools and equipment needed," he confides.
Columbia College President Dr. Angela Fairchilds describes the pilot program as a phenomenal and unique training opportunity for area residents. Black Oak Casino Resort General Manager Aaron Moss adds that training from his professional team will benefit both those entering or looking to advance their careers in the hospitality industry. For Evergreen General Manager Joseph Juskiewicz, the new program will allow his company, which belongs to the Certified B Corporation coalition that uses business as a force for good, to further build upon its existing efforts that include an in-house youth work program it has had in place since 1992.
Those interested in learning more details about the program may contact Dr. Tenbergen directly at 209 588-5142.