Man Arrested Trying To Steal Electronics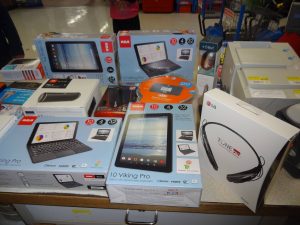 Items taken from Sonora Walmart

View Photos
Sonora, CA — A man was arrested after running out of the Sonora Walmart with over $2,800 worth of merchandise in his cart.
The Sonora Police Department notes that 35-year-old Dearld Munsee Jr. loaded up electronic items into a cart and left through an emergency exit. Several Walmart employees started running after Munsee in the parking lot, so he decided to abandon the shopping cart. The PD reports that a Walmart customer noticed the activity, and decided to trip Munsee. The move allowed store employees to detain the suspect until the police department could arrive.
Munsee, who the police department describes as a transient, was booked into Tuolumne County Jail. The incident occurred on November 26th, Thanksgiving Day, shortly after 9pm.