Rim Fire Reforestation Meeting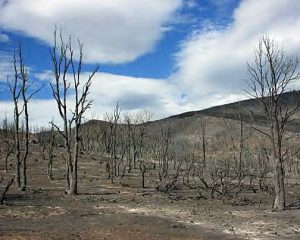 Rim Fire burned trees

View Photos
Sonora, CA — The Stanislaus National Forest wants the public's input on its draft plan to deal with the burn scar.
Forest officials have released the Draft Environmental Impact Statement (DEIS) for Rim Fire Reforestation. The proposal involves treatments for around 48,000 acres within the fire's footprint that include deer habitat enhancement, natural regeneration, noxious weed eradication, reforestation and thinning of existing forest floor.
An open house to get the public's feedback on the plan will be held at the Forest Service Supervisors Office at 19777 Greenley Road, on Dec. 3 from 3 p.m. – 6 p.m. On hand will be the Interdisciplinary Team members and other forest staff to explain the plan, address concerns and answer questions.
Forest Officials expect to post the Notice of Availability in the Federal Register for the DEIS on Nov. 27, which will begin a 45-day designated comment period. To view the Rim Fire Reforestation DEIS click here.