Yosemite To Update Its Wilderness Plan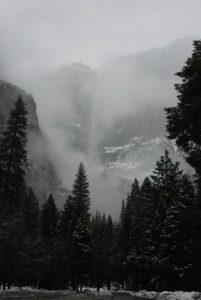 Upper Yosemite Fall in Yosemite National Park

View Photos
Yosemite, CA — Yosemite National Park is seeking public input on plans to update its Wilderness Stewardship Plan.
Yosemite's Wilderness is currently managed under the 1989 Wilderness Management Plan, and the park would like to incorporate current information on visitor use patterns, methods of managing visitor use, techniques for trail design and concepts for managing stock in wilderness.
Yosemite Spokesperson Scott Gediman says, "There are not huge, big, changes coming up. But, we certainly want to get the public's feedback at this early stage, so they can let us know what issues they would like us to put on the table."
The updated plan will provide park managers direction, and a framework, that preserves the wilderness character of Yosemite. The plan will also determine the extent to which commercial services can be conducted in the Yosemite Wilderness.
Locally, a public scoping meeting will be held Wednesday, January 20th, from noon-2pm at the Yosemite Valley Auditorium. There is also a meeting scheduled for Berkeley, and some webinars. For more information, click here.