Update: Sierra Nevada Winter Storm Warning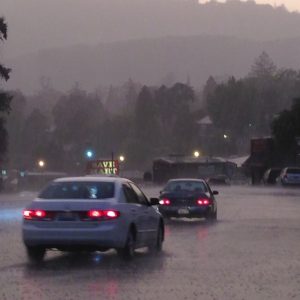 Rainfall makes for possible slick roadways

View Photos
A Winter Storm Warning remains in effect for the Sierra Nevada above 3000 feet, until 7 AM Tuesday.
According to the National Weather Service, snow levels will lower down to 3000 feet with lighter snow amounts down to 2500 feet.
Total snow accumulations will range from four to nine inches above 3000 feet and up to sixteen inches above 7000 feet.
There could be rates of one to three inches of snowfall per hour if thunderstorms develop over the Sierra Nevada. Low visibility is expected during heavy snowfall.
A Winter Storm Warning means significant amounts of snow are expected or occurring. If you must travel, keep an extra flashlight, food and water in your vehicle in case of an emergency.