Local Water Conservation Still Ahead; State Handing Out Penalties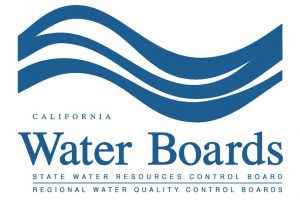 California Water Board

View Photos
Sacramento, CA — The latest figures out show that Mother Lode water users on local water systems are still conserving with the best of those across the state.
According to the state water board, Californians reduced water use by more than 26 percent during the month of September, incrementally exceeding the governor's 25 percent conservation mandate under the drought emergency for a fourth straight month.
Locally, Tuolumne Utilities District (TUD), which must maintain a 24 percent savings standard against its water use figures from 2013, achieved nearly 29 percent conservation in September and maintains 35.5 percent cumulative savings to date; Groveland Community Services District (GCSD) with a similar standard to meet saved nearly 26 percent for the month and currently shows 32.5 percent in cumulative savings. Calaveras County Water District (CCWD), which has a 16 percent standard, saved 29 percent in September and can boast 35.5 percent in cumulative savings.
TUD, which serves just under 29,000 customers, reports 49 complaints in September; 172 since April, when enforcement reports to the state became mandatory. It also made 270 follow-up actions in September, issued 49 warnings and made two penalty assessments for a total to date of 836 follow ups, 174 warnings, and seven assessments. CCWD, with over 48,600 customers, reported eight complaints for September; 84 since April. Data shows while it has followed up on each and issued warnings for most, it has not yet made any penalty assessments. GCSD, which serves over 3,000, indicates it received only a handful of complaints since April and has issued 45 warnings but no assessments.
Water Board Chair Felicia Marcus, states that while the state is thankful for all of the efforts by individuals and agencies, maintaining vigilance is key. Too, even as folks hope for as much rain and snow as can be safely handled, California is now in the position of having to prepare for drought and possible some El Nino-related flooding at the same time.
Marcus also points out that, as the summer months are historically those with the highest use, it will be much more difficult for urban water suppliers that are significantly behind to make up for lost ground on their cumulative savings totals. In the press conference held Friday by the board, the state office of enforcement director, Cris Carrigan, was on hand to, for the first time, lower the boom on four urban water suppliers that have consistently failed to meet their state-mandated tier standards.
The cities of Beverly Hills, Indio and Redlands and the Coachella Valley Water District were each issued a complaint, tagged with a $61,000 penalty for failing to meet their mandated conservation tier standards. Beverly Hills, for example, which must meet a 32 percent savings standard, has maintained cumulative savings of just over 20 percent and managed to hit 20.5 percent for September. The board has the authority to issue fines of $500 per day for violations of the emergency regulation; up to $10,000 per day for violations of a cease and desist order, although it has not yet issued any of those. The suppliers have 20 days to appeal their penalties.