Traffic Ticket Amnesty Alert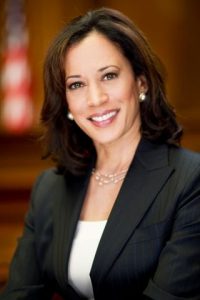 Kamala Harris

View Photos
Sacramento, CA – California's Attorney General Kamala Harris is warning the public about issues over the state's new traffic fine amnesty program due to debt collectors.
On Wednesday, Harris issued a consumer alert in response to complaints about debt collectors misleading people about paying the fines. Surprisingly, some of the collectors are actually working with counties to recover fine payments. Harris reports that problems most often stem from representatives either failing to notify those they contact to collect fines about California's debt amnesty program — or telling people who are eligible for the program that they do not qualify.
As previously reported, the program, which began the first of the month, allows motorists with ticket payments originally due before Jan. 1, 2013 to be eligible for discounts, depending on their incomes. Parking tickets, drunken-driving or reckless-driving violations are not covered under the program. The best way to find out if a ticket qualifies, according to Harris, is to contact the county where the ticket was issued.
The Attorney General shares this list of related complaints received by her office:
Debt collectors incorrectly telling eligible consumers that they don't qualify for amnesty;
Debt collectors not telling eligible consumers about the program;
Debt collectors pressuring consumers to make "good faith" payments but not telling them that such payments will make them ineligible for debt reduction; and
Debt collectors failing to ensure that the Department of Motor Vehicles (DMV) receives notice that consumers have completed their payments under the amnesty program.