Amnesty For Traffic Tickets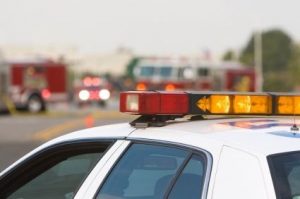 Law Enforcment Vehicle

View Photos
Sacramento, CA — Californians facing costly traffic fines will get a break thanks to the state instituting an amnesty program.
Spiraling traffic fines and court fees due to the state's add-on fees and assessments have led to millions of driver's license suspensions. Under the plan, being implemented today, motorists with ticket payments originally due before Jan. 1, 2013 will be eligible for discounts. The markdown amount will range from 50 to 80 percent off depending on the driver's income. The program covers violations such as speeding, red light infractions, and failure to stop at a stop sign. Motorists with revoked licenses will be able to apply for reinstatement. DUI violations are not eligible for the program.
The program, adopted as part of Governor Jerry Brown's annual budget, runs through March 31, 2017. Already, the state has suspended 4.8 million driver's licenses since 2006 due to motorists failed to pay or appear in court, according Department of Motor Vehicles officials.