Update: Charter School Lockdown Scare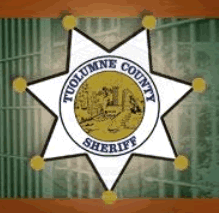 Tuolumne County Sheriff's Office

View Photos
Sonora, CA- New details surrounding gunshots heard near the Gold Rush Charter School in the Sonora Meadows area from the Tuolumne County Sheriff's Department.
As previously reported, Wednesday around 4:30 p.m., after hearing gunfire, according to Principal Ron Hamilton, the school went on lockdown status. Hamilton confirmed that school was already out for the day, but some PM Club students and staff members were still on campus.
Deputy Rob Lyons reports that school administrators alerted law enforcement to the gunfire. He says, "The sheriff's office responded to the area to verify or locate somebody that might have been shooting near the school. There were no other sounds of gunfire in the process of checking the area."
Lyons confirmed that during a search of the area deputies spotted a man walking along Creekside Drive. During questioning, the man told deputies that he had not heard anything. Lyons explains, "In the process of checking him out, deputies learned that he had a couple of outstanding warrants."
Deputies arrested the man on the unrelated charges. Lyons did not have further details on the warrants or know the identity of the man. Gold Rush Charter School operates at the former Sullivan Creek Elementary School campus.