CHP ID's Fatal Crash Victim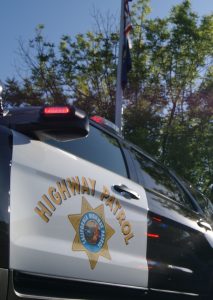 CHP patrol car

View Photos
Twain Harte, CA — The CHP has released the name of the 69-year-old Twain Harte man killed after being pinned between his Jeep and a PG&E transformer box outside his home.
As previously reported, the accident happened Wednesday around 10:25 a.m. on Lizzie Court near Gurney Station Road in Twain Harte. The CHP reports Duane Smith was getting into his parked 2005 Jeep Wrangler when it started to roll backwards down the driveway dragging Smith until the vehicle smashed into the transformer bending the door backwards and pinning him. It is unclear exactly what happened, according to Officer Nick Norton, who says, "It happened so fast…There was nothing obviously that came out in our investigation like material tore or anything…that would show he was caught."
Norton also reports that investigators found the vehicle in neutral at the crash site. However, whether the gearshift was knocked into that position is unknown. Norton notes, "The parking brake was not on. If he was getting in and accidently bumped it into neutral or if for some reason it was left in neutral we will never know that unless there was someone independently that was standing there at the time."
Norton adds that the driveway actually slopes down from the house, allowing the Jeep to gain speed and ultimately created a greater impact when it crashed. Emergency crews revived Smith at the scene, but he later died of his injuries at Sonora Regional Medical Center, according to the CHP.