Man Charged With Felony Vandalism At Lowe's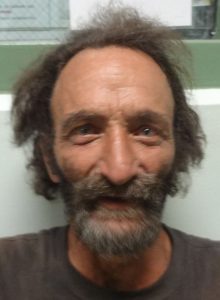 Jeffrey Little, Sonora Police Dept. Photo

View Photos
Sonora, CA — A local retailer's surveillance footage revealed enough details for local police to arrest an alleged vandal on new felony charges in the early hours Wednesday.
According to the Sonora Police Department, during a late-night patrol check, an officer noticed many broken items, both outside of the Lowe's on Old Wards Ferry Road, and in the parking lot. Among the forcefully knocked over and deliberately damaged goods were gas and charcoal grills, wood splitters, wood chippers, picnic tables, and pottery planters. The reporting officer indicated he had, earlier that evening, seen 61-year-old Jeffrey Little, a transient, in the area. Lowe's surveillance footage subsequently revealed images of Little causing the damages just after midnight. Store officials estimated the damage to its inventory to be well in excess of $2,000.
Out on bail for another felony vandalism charge and on felony probation for criminal threats, police report Little is also the suspect in a recent flooding vandalism of the old Tuolumne County Hospital. Taken into police custody without incident around 4:30 a.m. Wednesday, Little was booked into the Tuolumne County Jail on charges of felony vandalism, felony violation of probation, and felony committing a felony while out on bail.