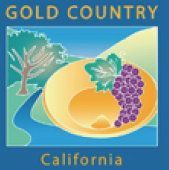 Calaveras VIsitors Bureau

View Photos
Calaveras County, CA – Noting that the Butte Fire missed the major tourist attractions in Calaveras County, the visitors' bureau urges the public to take a trip to the area.
Calaveras Visitors Bureau Executive Director Lisa Boulton reports tourism generates about $150 million a year to the county's economy. She adds if any of the areas along the Highway 4 Corridor, such as Murphys, Arnold or Calaveras Big Trees State Park, were hit it would have been a significant blow.
One area that saw a boom was lodging, according to Boulton, who says there was nearly full occupancy due to emergency crews. However, she says the flames still hurt the bottom line. She explains, "During the crisis we had a lot of stores closed and employees were evacuated… People weren't coming into shop, taste wine or going out to restaurants when the towns a were closed down for an emergency…so all of those areas really suffered."  Boulton says one way to help in the recovery, "Come out and enjoy the environment and events going on. We would appreciate it if people would consider Calaveras first right now because we really need it."
Some of the events going on this weekend include the Calaveras Grape Stomp and Gold Rush Street Faire in Murphys and Lumber Jack Days in West Point.  For updated information on events, contact Calaveras Visitors Bureau at 209-736-0049 or 800-225-3764.