PG&E Restoring More Customers In Butte Fire Areas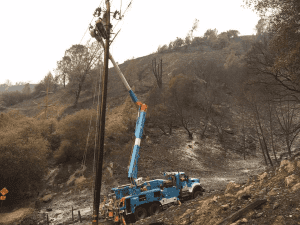 Restoring Power In Butte Fire region

View Photos
Calaveras County, CA — PG&E customers still without power due to the Butte Fire are incrementally being brought back online and all should be restored by mid next week.
This, according to PG&E spokesperson Paul Moreno, who reports that, as of Friday afternoon, about 1,650 customers remain offline. "We restored about 90 percent of the customers who have been affected by this wildland fire…nearly all of those customers who remain out of power are in Calaveras County…and we have about 750 power poles that need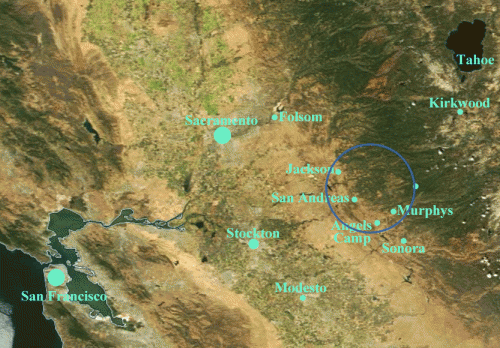 to be replaced." He adds that more than 300 linemen and other workers are now actively focusing on that task.
While the utility company has been working to bring more and more customers back online each day, Moreno acknowledges that officials have just recently been able to visit the extensively damaged areas to make an initial assessment and current estimates indicate that it will probably be the beginning of to mid next week before all customers are restored.
Last weekend, in the process of restoring power to several thousand customers in the Pine Grove area, Moreno states that PG&E brought in several very large mobile power generators to hook into the power grid while personnel continued to repair extensive transmission line damage at the substation. These generators, as well as some of PG&E's local hydroelectric powerhouses, continue to power parts of the grid in Westwood and other areas that have been isolated by the fire.
Moreno also says PG&E continues to cooperate fully with Cal Fire to help determine whether or not a tree falling into a power line near the fire start could have sparked the wildfire. Together, Cal Fire and PG&E offer several tips and other advice to residents as they return home following the Butte Fire. To access these resources, click here.